PhD Student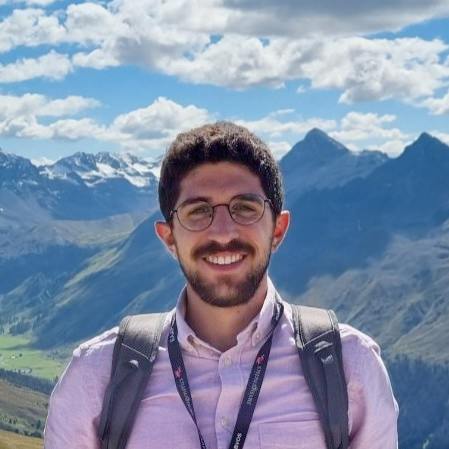 Address at the University of Lleida:
Universitat de Lleida (UdL)
Escola Tècnica Superior d'Ingenyeria Agraria (ETSEA)
Departament d'Hortofructicultura, Botànica i Jardineria
Laboratory of Functional Ecology and Global Change (ECOFUN)
Avinguda Alcalde Rovira Roure 191
25198 Lleida, Spain
Office: Edifici 2, despatx 2.01.06
Phone: (+34) 973 702 623
sw6@alumnes.udl.cat
Ph.D. Researcher in ENVIRONMENT, ECOLOGY, AND PASTORALISM, Universitat de Lleida, 10/2022 – Present, Lleida, Spain.
Doctor of Veterinary Medicine, Lebanese University, Faculty of Agriculture Engineering and Veterinary Medicine, 10/2014 – 12/2020, Beirut, Lebanon.
Researcher in PRIMA project, SusForage, 11/2021 – present, Terbol, Beqaa, Lebanon.Researcher in charge of the experimental site in Lebanon.Coordinates with international partners (Spain, Germany, France, Slovenia, and Jordan).Implements the experimental plan from sowing seed mixtures, monitoring, and sampling of soil, forages, and greenhouse gases(GHG).
Lead Veterinarian, Mobile Vet Clinic, AVSI, 06/2022 – Present, Akkar, Batroun, Beqaa, Lebanon
European Federation of Animal Science annual congress (EAAP), 09/2021, Davos, SwitzerlandGave a 15 min live presentation on the research done for the thesis.
Veterinarian, Rocinante and Almazara programs, UNIFIL, Universidades de Zaragoza, Extremadura, Córdoba, and Murcia in collaboration with University of Balamand, 10/2022, Marjaayoun District, Lebanon