FLUXPYR INTERREG-POCTEFA is an European cross-border network for the determination and management of water, carbon and energy fluxes and stocks in agricultural and grassland ecosystems of the Pyrenees, in the context of climate and land-use change.
The network includes 13 experimental stations along the Pyrenees, form 155 to 2000 m a. s. l, including grasslands and rangelands under different management regimes, and forage crops.
The Laboratory of Functional Ecology and Global Change (ECOFUN) runs three of those stations, running from 2011- 2012 until nowadays, and which are placed along an altitudinal and a management gradient.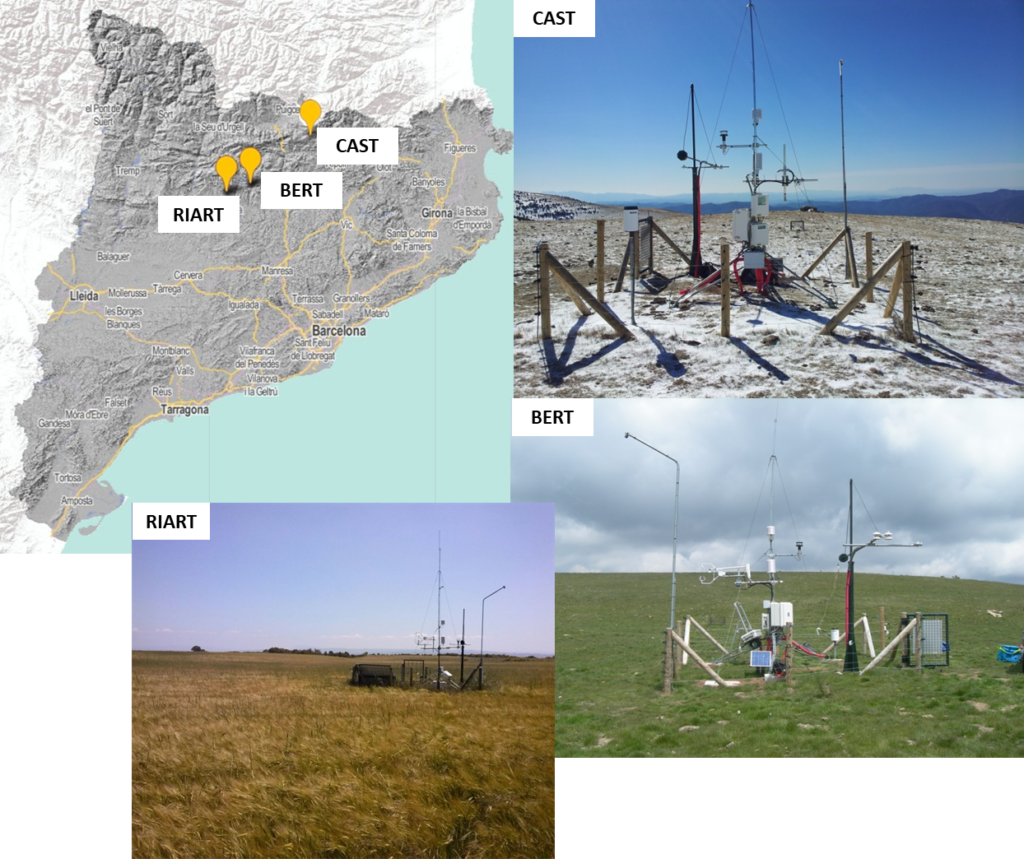 RIART: Pla de Riart, 42° 03′ 48″ N, 1° 30′ 48″ E, 1003 m s. n. m. Forage crop, intensively managed. Forage crops rotation of cereals grown in mono-culture and cereal-legume mixtures.
BERT: La Bertolina, 42°05'56" N, 1°39'40" E, 1275 m s. n. m. Montane grassland, extensively gazed by cattle.
CAST: Castellar de n'Hug, 42°18'18" N, 2°02'01" E, 2000 m s. n. m. Sub-alpine grassland, extensively grazed by cattle and sheep.